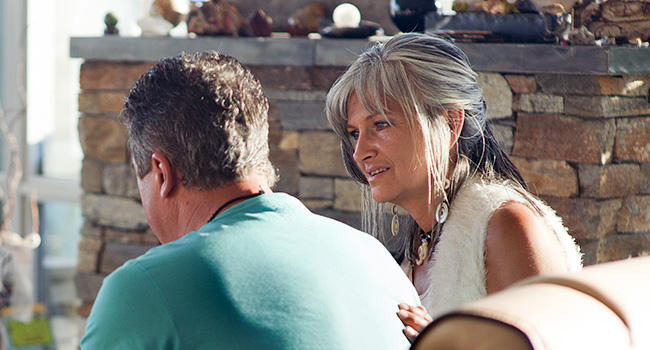 Why is it important?
It's not easy to think about, but we need to.
Long term care is the single biggest unfunded liability most Americans face today, yet most don't want to think about it, and few have planned for it.
It's the role of the financial advisor to come up with a comprehensive financial plan. If that plan does not include some form of long term care planning, it is incomplete – it would be like putting a hockey team on the ice without the goalie.
If your financial advisor has not talked to you about the concept of protecting your assets from the potentially devastating effects of an extended care event, that is unfortunate. From a strictly financial point of view, most good advisors will counsel clients on appropriate strategies to deal with market fluctuations.
But an accident or illness could devastate your 401k, your retirement plans, or your estate planning. In short, you and your family could experience your own personal stock market crash.
Strategies to minimize this potential problem should be a critical part of financial and retirement planning.
---
What does it cost?
Long term care is expensive.
According to several studies, the cost of a home health aide in Minnesota is typically $25/hour. While that may sound manageable, if we need 'round the clock supervision, that can get pricey.
Cost of care in an Assisted Living Facility or Nursing Home varies across the country, and it also depends on the extent of care services that are actually needed. Today, the cost of an Assisted Living Facility in Minnesota averages $4000-$7000 per month, but some private facilities can run as high as $15,000 per month. And it is not unusual for a private room in a Nursing Home to exceed $100,000 per year.
Caregivers can pay a price, too. Today, most care takes place in the home, primarily from unpaid family members – a spouse, an adult child. Many caregivers experience exhaustion, sleeplessness, and guilt, but say that depression is their most common emotion.
Some sobering findings:
Caregivers are 2 times more likely than non-caregivers to develop chronic illness.

The stress of caregiving has been shown to adversely impact a caregiver's immune system for up to 3 years after the caregiving ends.

The stress of caregiving can decrease a caregiver's life expectancy by 10 years.
What often starts out primarily as supervision or help with small tasks like getting dressed can soon evolve into help needed 24/7.   An Alzheimer's patient can become impossible for families to manage at home and may need to transition to a memory care facility, where is not uncommon to need 8-10 more years of care.
Caregiving is a family issue, and it's largely a woman's issue, in part because women live longer than men, and societal norms still see women more often accepting this role. Caregivers often dip into their own pockets to cover expenses, take time off from work, leave family life up to their spouses, and can become physically worn out, sometimes leaving them just as much in need of a caregiver as the person who needed their help.
Without a plan, those we love can be emotionally, physically, and financially devastated.
Quite simply, we're all living longer, and the longer we live, the more likely it is that we'll need help someday.   Trending information suggests that we will ultimately either need care some day or we will be the caregiver.
But the truth is, no matter what we glean from any statistical data, we have no idea why we may need care, when we may need care, how long that care will last, and how much it will cost.
---
Will health insurance or Medicare pay for long term care? What about Government programs?
In a recent survey of pre-retirees, 1 in 4 thought Medicare or 'other health insurance' pays for long term care. It won't.
Medicare is health insurance, and health insurance pays for skilled care from which there is the expectation of recovery or improvement. It generally does not pay for custodial care. Veterans may qualify for help from the VA, but availability can be limited.
---
The simple truth is that there are only 3 ways to pay for long term care:
Write the check

Medicaid, but first you must qualify

Long Term Care Insurance
Medicaid is a government health care program for those with limited resources. It will pay for long term care, but first you must qualify by meeting income and asset guidelines. In the past, people routinely 'gifted' their money to their family or charities in order to qualify for Medicaid, but recent law changes make qualifying for the program much more difficult.
Under Medicaid, choice and independence is limited, and the government can change the rules at any time. It's a much needed system for those who have no other options, but it was never intended for all of middle America.
As the Baby Boomers reach retirement, states are concerned about the increasing demand for Medicaid long term care services, and fear their numbers could propel the program on an unsustainable course. The state of Minnesota is encouraging residents to plan privately for their eventual care needs through awareness campaigns and tax credits, and has shown leadership in researching private options for the middle class.